What is a cattle grid for? 
What are cattle grids used for and how do Triangle's grids get the approval of local councils?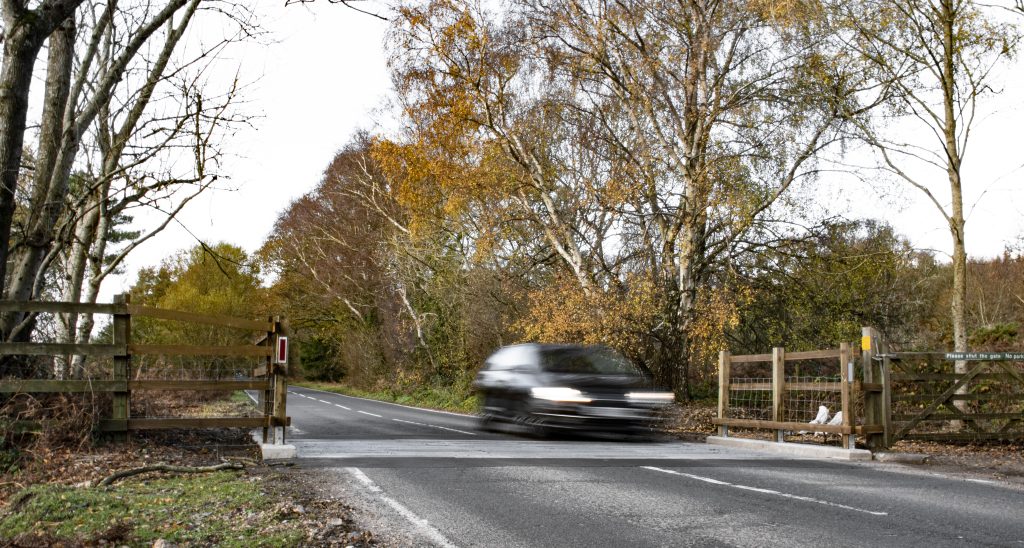 Making roads safer
The British countryside in made up of many areas of land that are used for a variety of purposes. Whether that is a National Park, farming land or housing and road areas. When modern life meets nature, it is the responsibility of the councils to introduce measures to let the 2 things coexist safely.
Livestock such as cattle, sheep, horses, and pigs are often found to wander into areas that would cause a potential risk to themselves and motorists. In the New Forest National Park alone, where we are based, we are seeing upwards of 100 animal fatalities a year on the roads. Speed limits are one way that the council will attempt to enforce safer driving, but this is not always adhered to.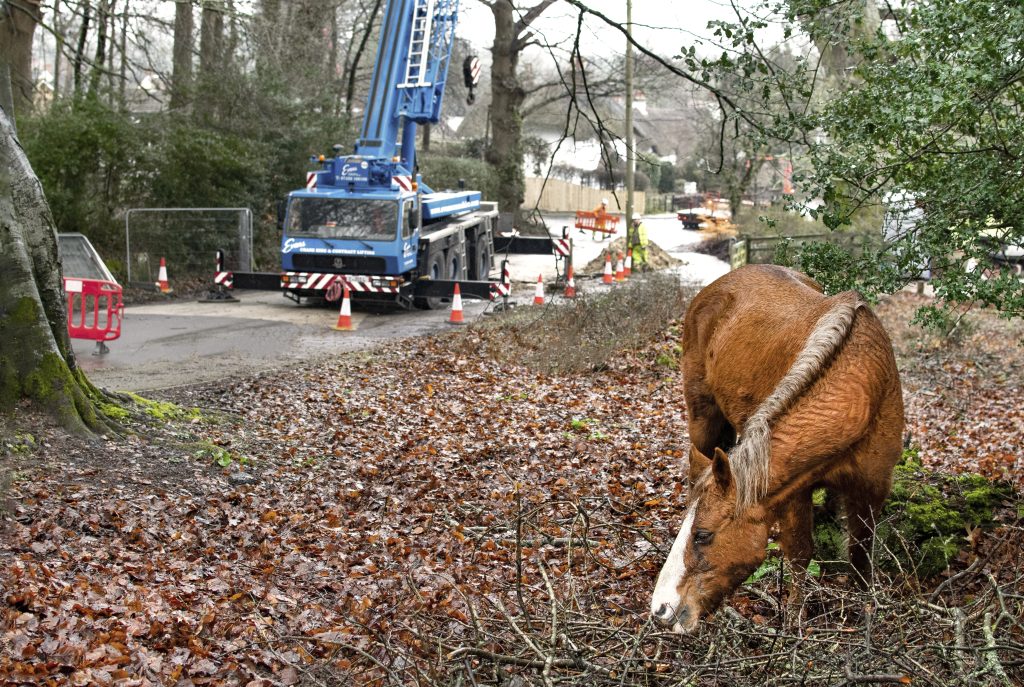 How do cattle grids work?
A livestock grid (or as it is more commonly known cattle grid), is a ditch that covers the width of a road. It has a series of metal bars running along it. The bars are spaced in such a way as to allow road vehicles to pass over them safely, but not livestock. The animals refuse to cross the grid therefore keeping them contained in areas with lower density, slower traffic.
Our world leading design
A few years ago, we were asked by our local council to design and fabricate a grid. The idea was to elevated the standard grid found on most roads. The main objectives were to kept animals safe as well as increase the load capacity and lifespan of the cattle grid.
The key features of the new grid: 
The Precast Concrete Base sections- made off site and delivered on to site once needed.  
The grid can be installed in 5 days (from excavation to completion), compared with the highly disruptive cast-in-situ grids requiring 4 – 6week road closures and diversions. 
Steel is hot dip galvanised adding to its overall longevity 
The grid anchors are cast into the Precast Bases – stronger and no site drilling is required. 
All the steel bases are secure to the anchors using specialist locknuts 
The grids are tested to carry 150T, meaning damage from heavy load vehicles is very unlikely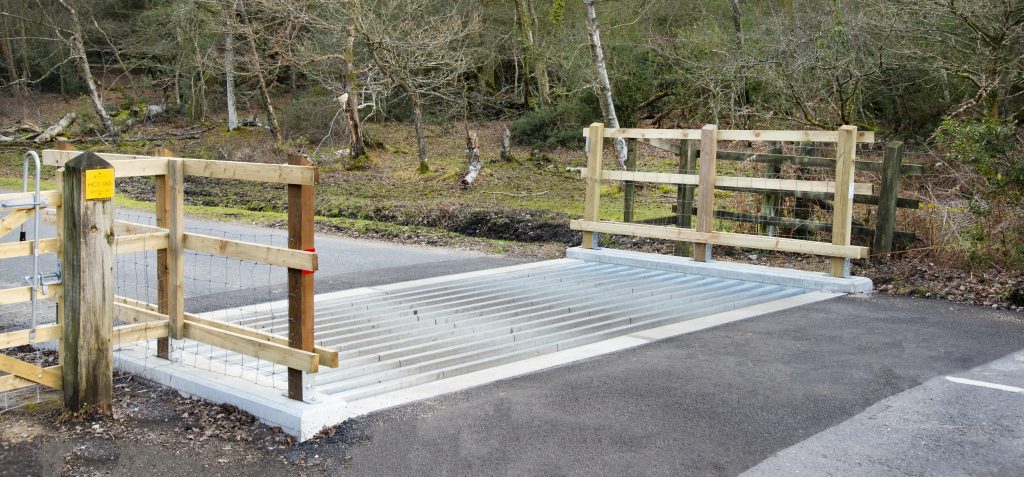 Cattle grids are not only used for major roads and highways. Many local residents and farmers contact us to design a domestic or agricultural grid for their private properties.
If you are interested in any of our grid products, please get in touch via phone or email.
Or visit out contact us page.