Car park security products
We can match any design requirements for railings, height barriers and more. Offering a comprehensive design, fabrication and installation service.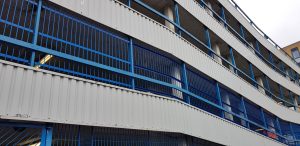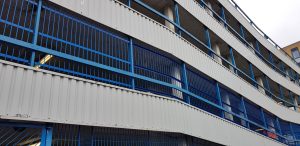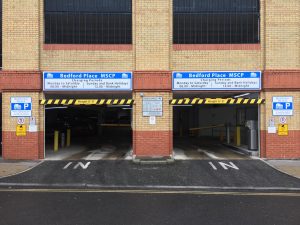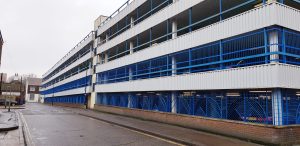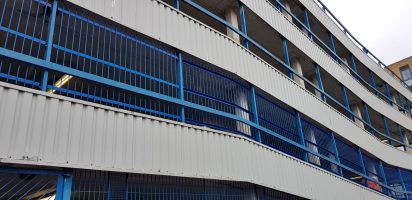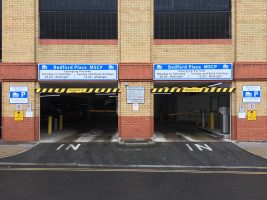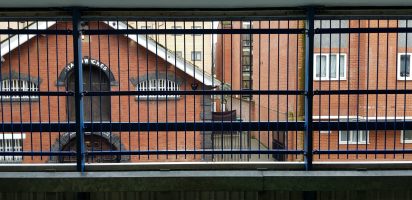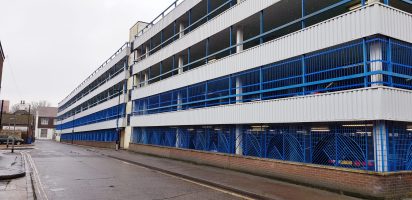 Triangle can supply various bespoke steel products for car park security:
Decorative or industrial steel railings and enclosures
Mesh panels for enclosing existing railings and staircases
Roller shutter doors
Bespoke steel car park barriers
Security enclosures for cycles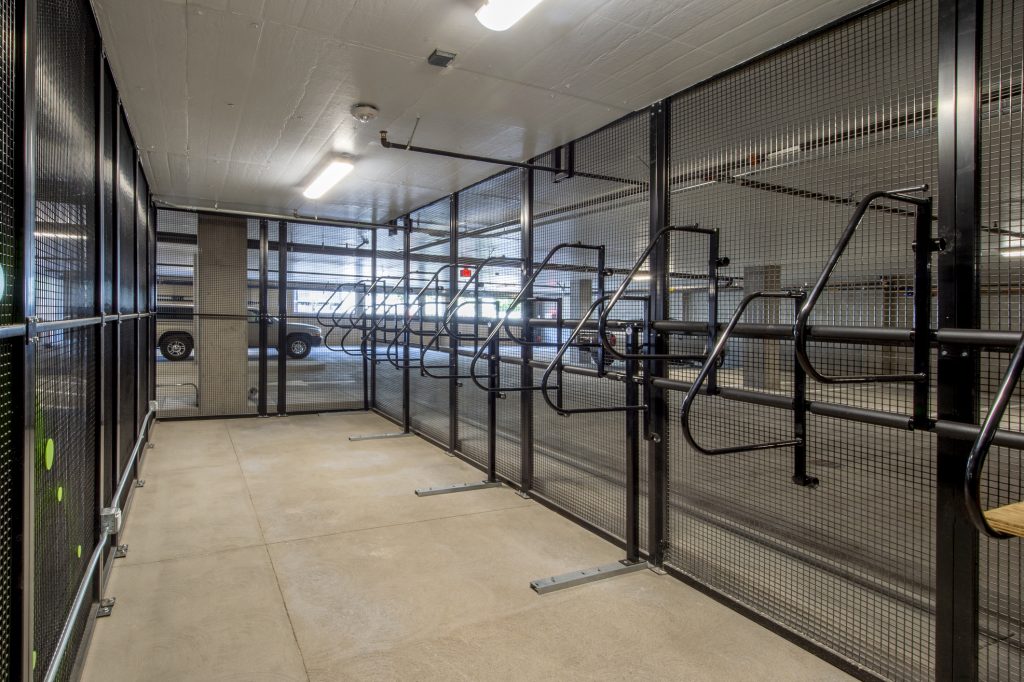 Car parks can provide challenging risks: working at height, pedestrians, moving and stationary vehicles – Triangle has the experience and specialist equipment for working at height and in fully operational car parks to ensure the least disruption and complete protection to pedestrians, parked and moving vehicles.
Quality and safety are key to everything we do and we make sure that our sites adhere to all current safety standards, along with our staff and project managers holding all relevant qualifications for your site.
We can design and install bespoke steel security to your exacting requirements, meaning even if the existing steel work is not a standard shape, design or colour, we can fabricate items as bespoke pieces to match seamlessly.
All our steel products are fabricated at our facility in Hampshire. We can offer a choice of steel finishing: galvanised, painted, powder-coated, stainless steel.
Take a look here for one of our car park security projects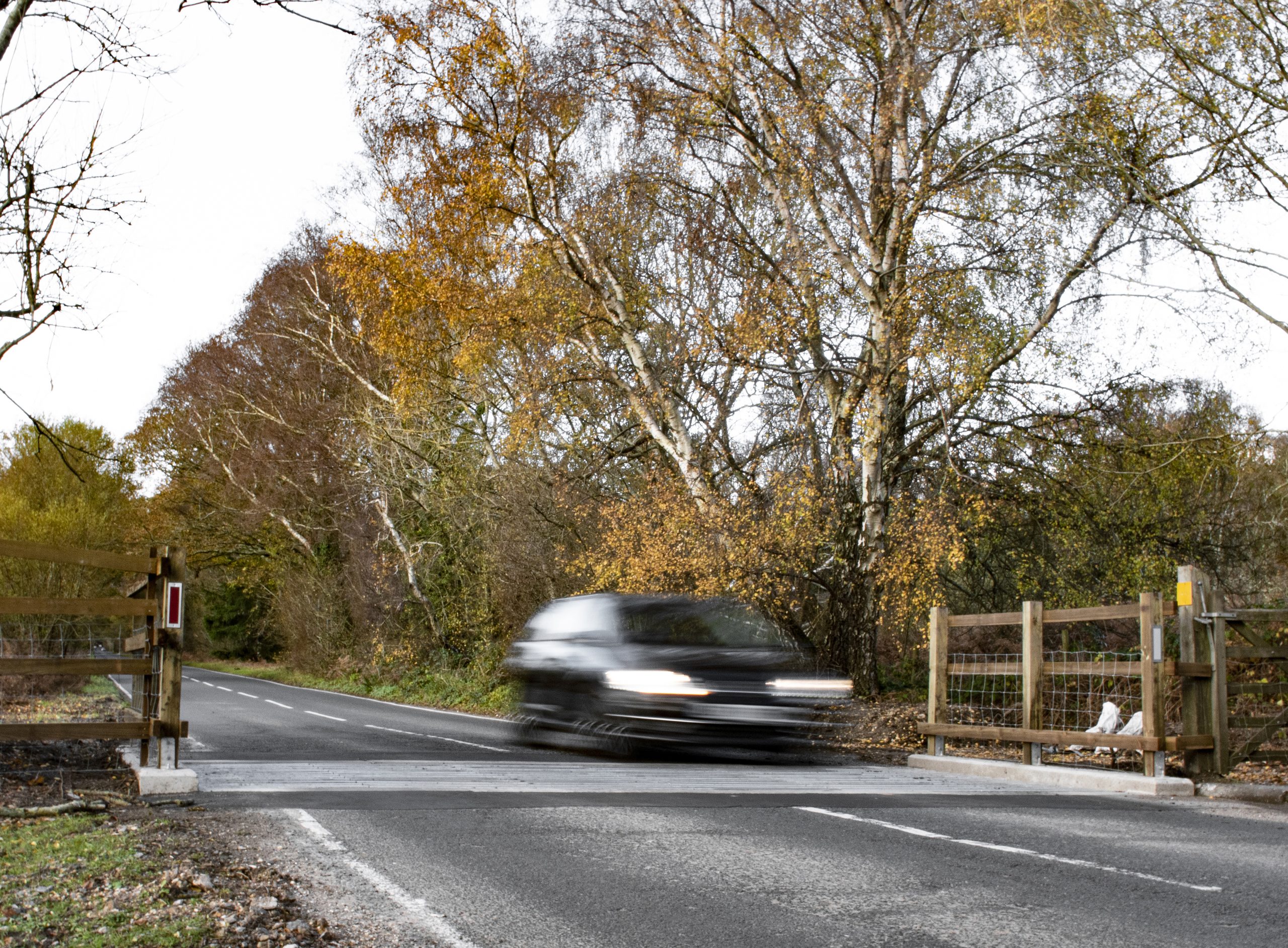 24th March 2023
What are cattle grids used for and how do Triangle's grids get the approval of…