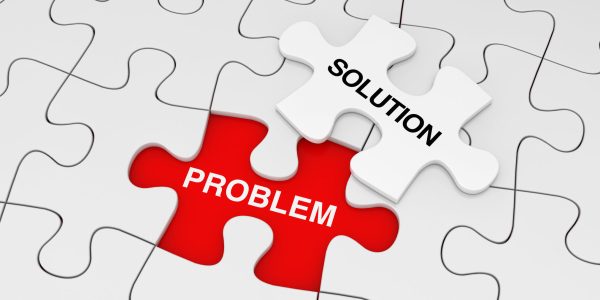 Problem Solving: much more than just design
Our strengths as a business are our willingness and ability to solve problems for clients. We have been presented with many challenges over the years, and we have successfully developed action plans and created tailored solutions to complete them to a high and safe standard. Some examples can be found below.
The Problem of many Key Holders
What happens if a site has many key holders? An example is where the water authority, electric supply authority, council and sub-contractors need access to the same site. A simple solution is keyed-alike padlocks, but many authorities have their own keyed alike padlocks! To resolve this, Triangle manufactures a multi lock, taking any number of padlocks. These are used mainly on landfill sites and access gates, and can easily be retrofitted.
The Problem with a Woodshed base
It is easy enough to lay a concrete or flagstone base – but what if the ground slopes or is very uneven and stable? We have designed and installed numerous steel bases, to include an additional deck. These can be galvanised or painted finish.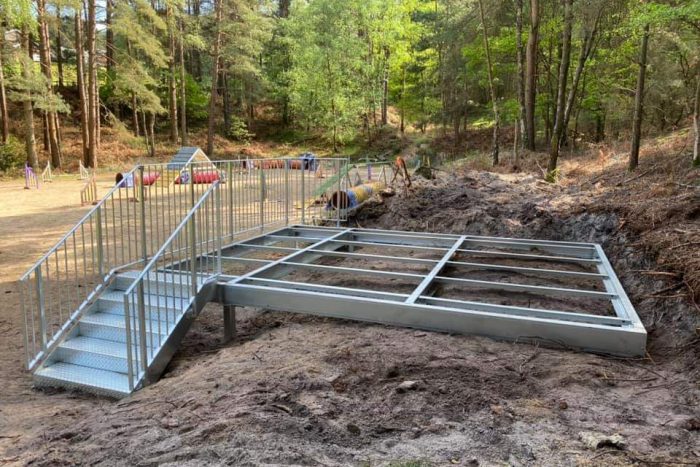 The Problem with Manual Handling
Manual handling is not only a safety issue, but a productivity issue. To resolve this, Triangle has invested in Flatbeds with 1-tonne Hiab's with a difference: most Hiab's are fitted behind the cab, Triangle Hiab's are after the rear axle, making on-site access and installations much more versatile.
The Problem with Failing Grid Concrete
The failure of concrete nosing's on cattle grids compromises the safe running surface. This would normally require a completely new cast grid. Triangle has solved this problem with an option of a precast nosing or cast-on-site nosing. The precast can be installed in 2 days, whilst on-site requires a minimum 5 days.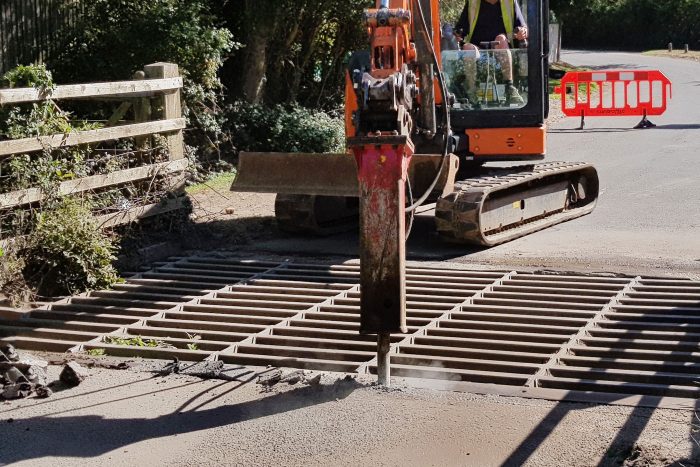 The Problem with Anchors
There are many types of masonry anchor readily available on the market, whether through bolt or resin fixed. Generally, we prefer resin anchors to avoid cracking masonry or bricks. However, under extreme lateral loads and vibration, especially on cattle grids, anchors are quickly compromised. To overcome this, we use cast-in anchors on our Precast units, with specialist Hardlock nuts.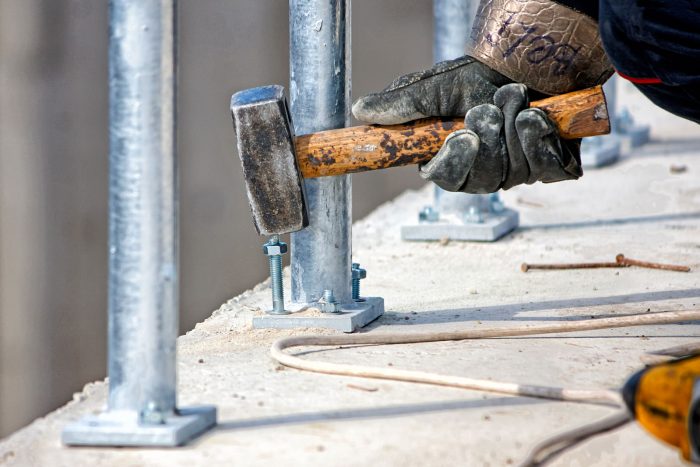 The Problem with Heritage Cast Iron
The high carbon content of heritage, architectural balustrade posts make them particularly difficult to weld on site – it is impossible to control the process in the open. And the older the casting, the less weldable it is. Balustrading is important for safety so botched welds are not acceptable. Triangle has retained a number of cast patterns, but what about one-offs? We have developed a process of profiled stacked plates to exactly recreate balusters in mild steel.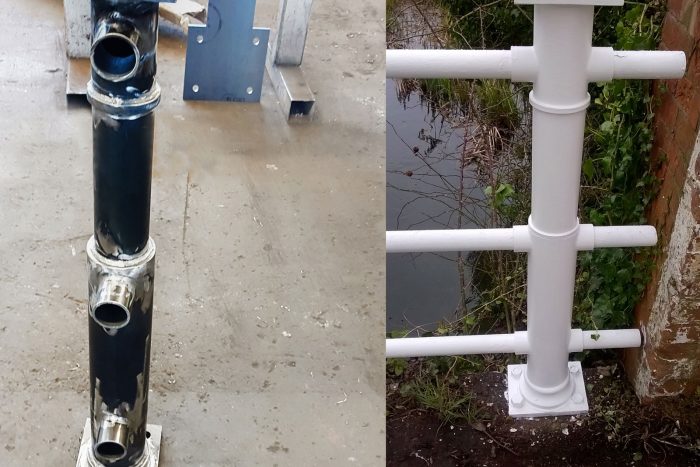 The Environmental Problem of Working over Water
The Environment Agency has strict protection requirements for working over water. Scaffolding can disturb fish nests. Using the scaffolding elsewhere can be a source of cross water contamination of invasive species. To resolve this, many of our projects utilise floating pontoons that can be easily decontaminated after use.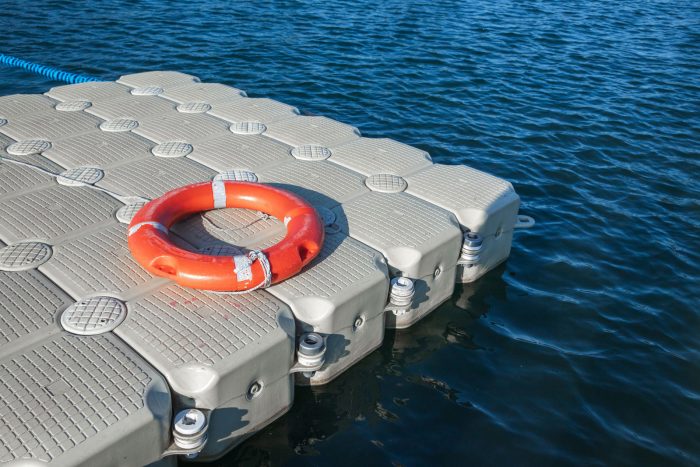 Triangle is committed to delivering quality and will never compromise on health and safety. We apply the same commitment across all projects, big or small.
To meet our obligations, we are CE marked (unlimited), CHAS certified, and assign a dedicated Project Manager on all our sites.
We are equally committed to protecting the environment and our operatives are trained to reduce and control their environmental footprint.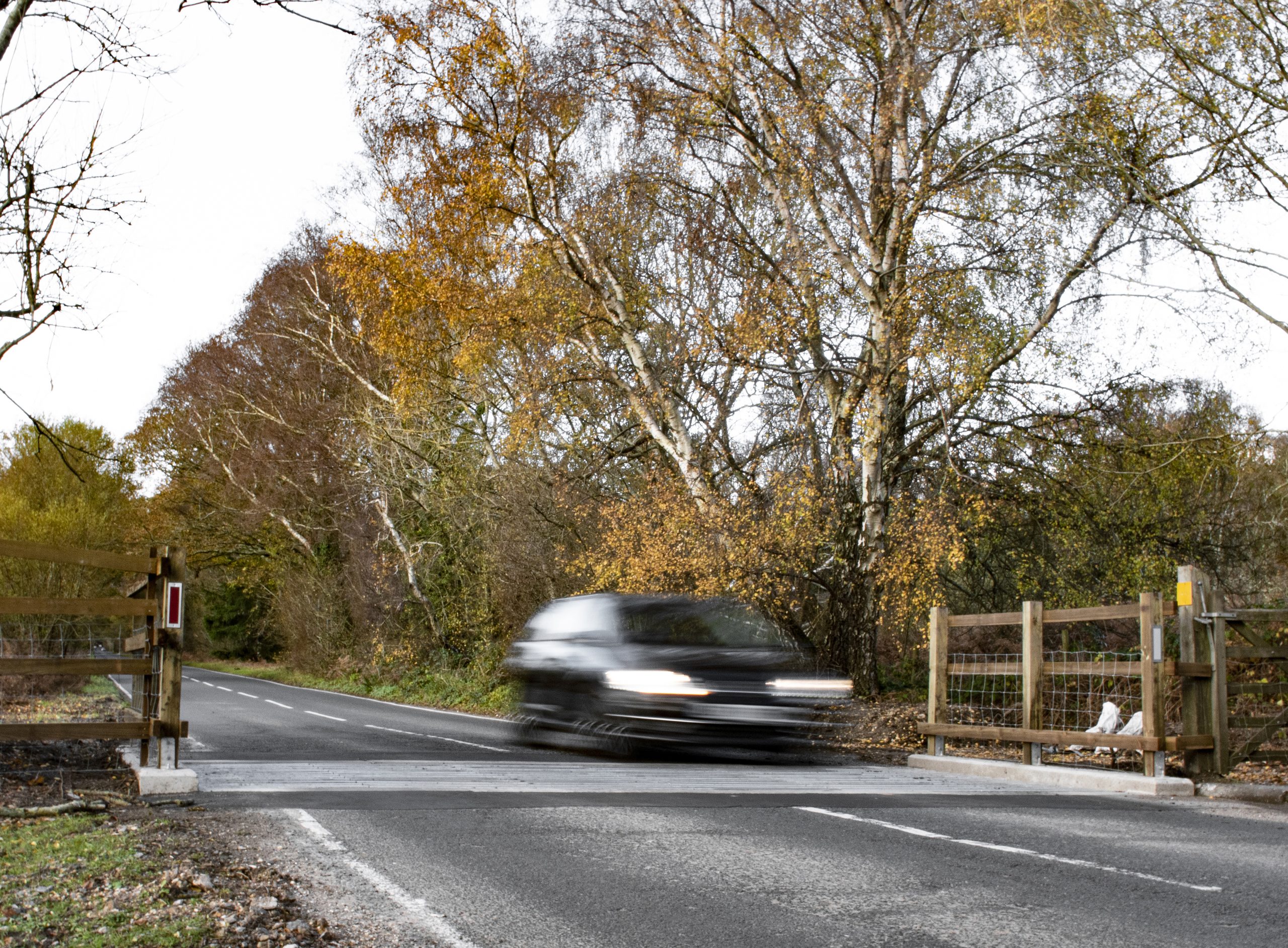 24th March 2023
What are cattle grids used for and how do Triangle's grids get the approval of…