Steel Design Engineers, Fabricators and Erectors
With over twenty years' experience in the industry, Triangle Limited is a specialist in surveys, CAD design, fabrications and installation of finished steel for Commercial, Retail, Industrial, Domestic and Council projects. We provide services for Structural and Architectural purposes as well as storage, logistics and warehouse handling.
All our products are CE Certified.
Our professional engineers are trained in Total Station surveying and CAD 3D design in Advanced Steel. Our fabrication processes include laser profiling, bending, forming, welding, and finishing that you can completely rely on. We work with stainless steel, mild steel, structural steel and aluminum. We provide a range of finishes including polished stainless, galvanised, powder coated, primed and painted.
We produce and design high quality structures that are practical and to a high architectural finish.
Our Project management team will take care of all aspects of the project works to include Health and Safety, Vehicle and Pedestrian Management (TM), Site Installation and Hanover.
Our Bespoke Product Range Includes:
Balconies: including Cantilever and Juliet
Fire Escapes
Gates and Fencing including Bespoke Cantilever and Electric Gates
Structural Steels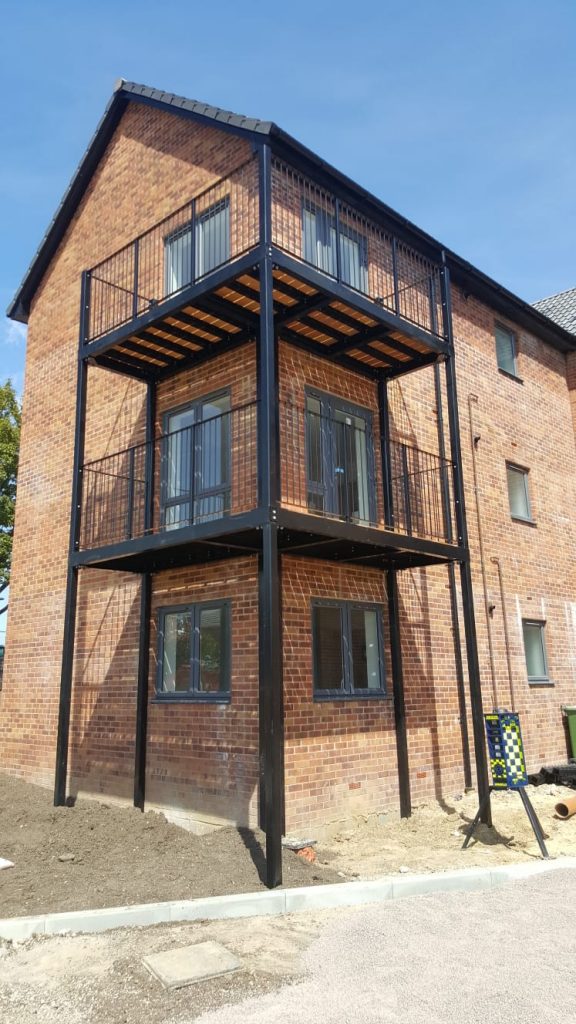 Our Trusted Clients
Some of the clients that we work with include Skanska, Amey, Hampshire County Council and Hampshire Highways, Skanska, Chichester Council, Southampton City Council and Cardiff Council, as well as Construction Companies.