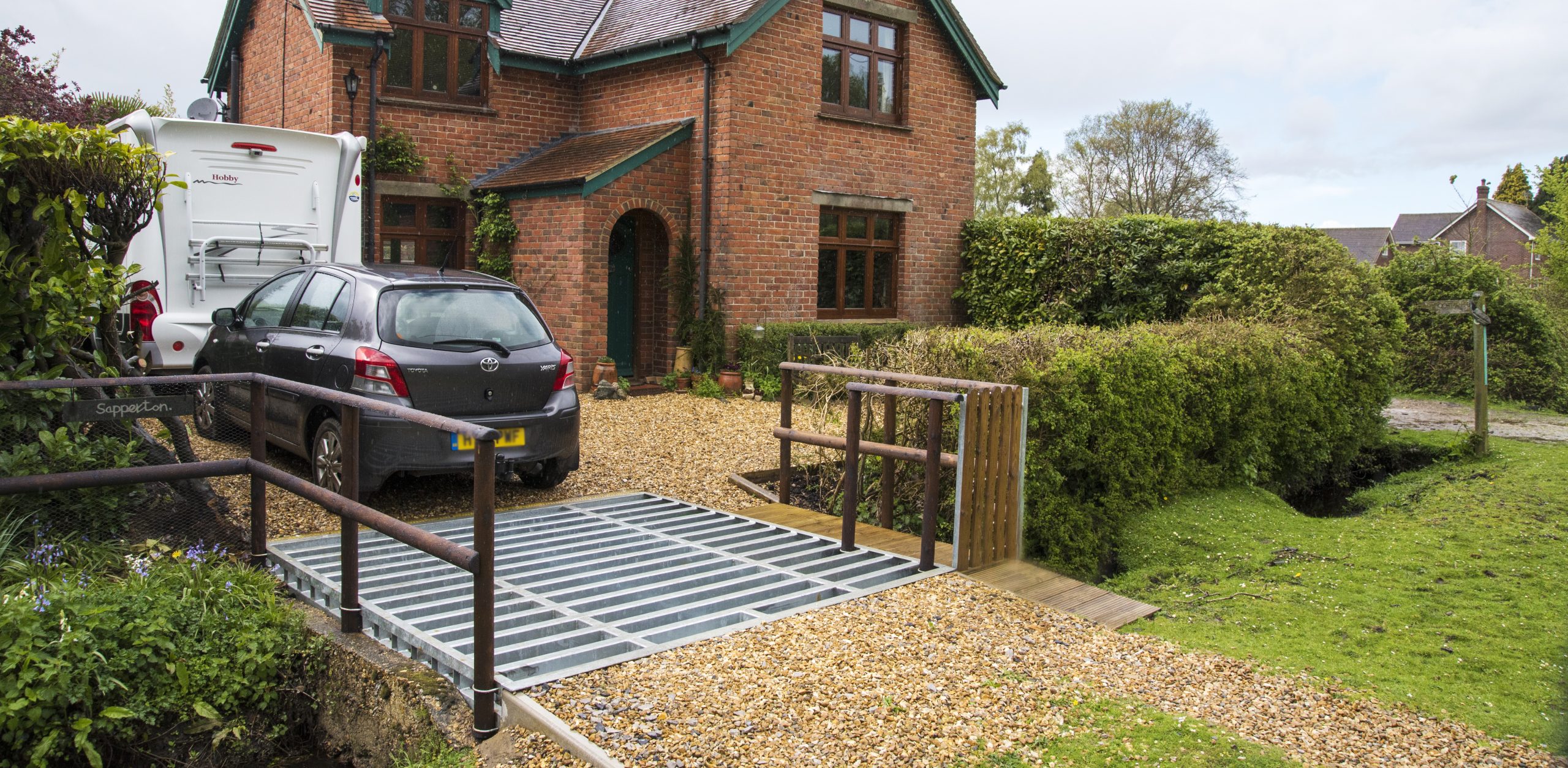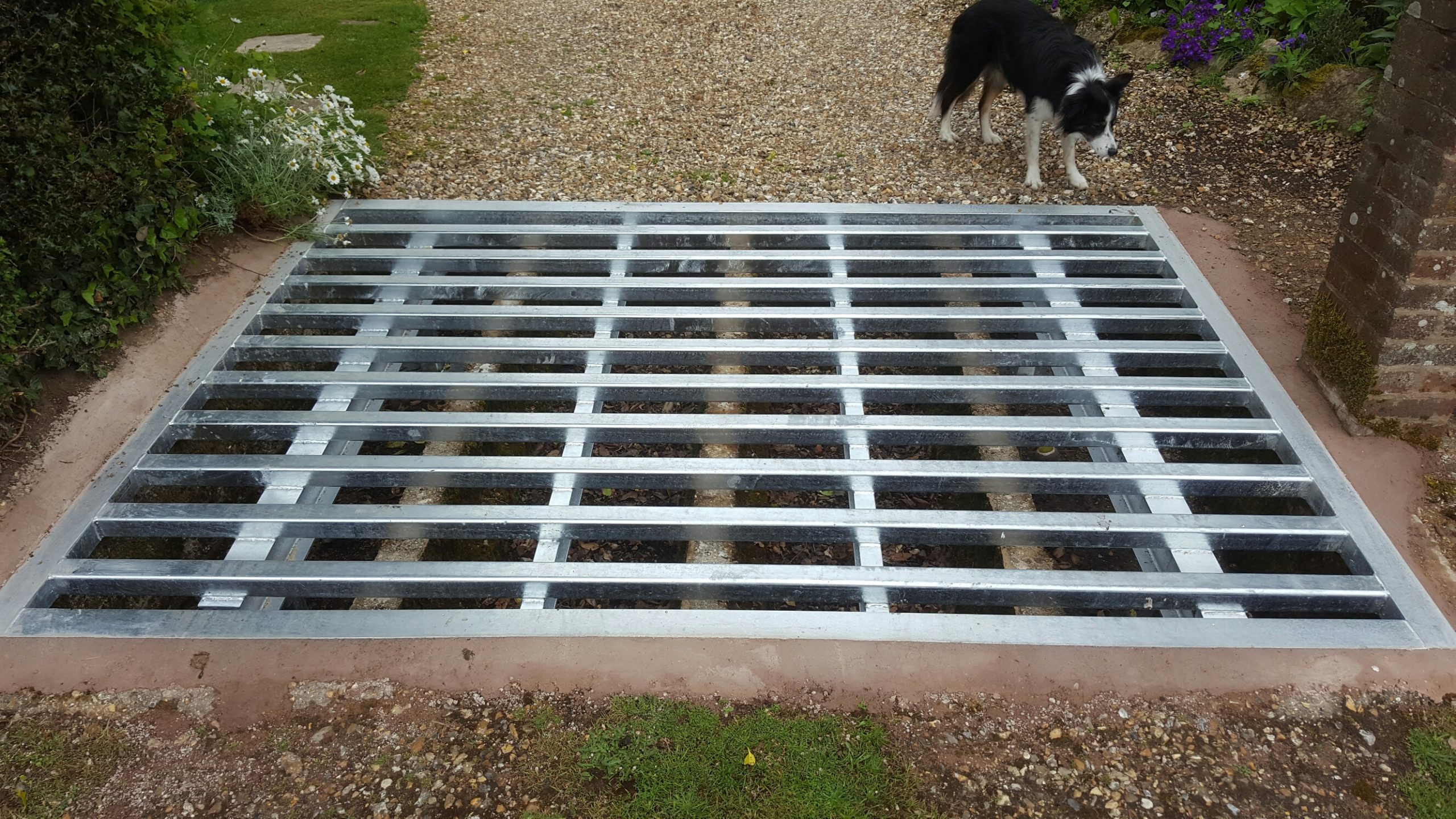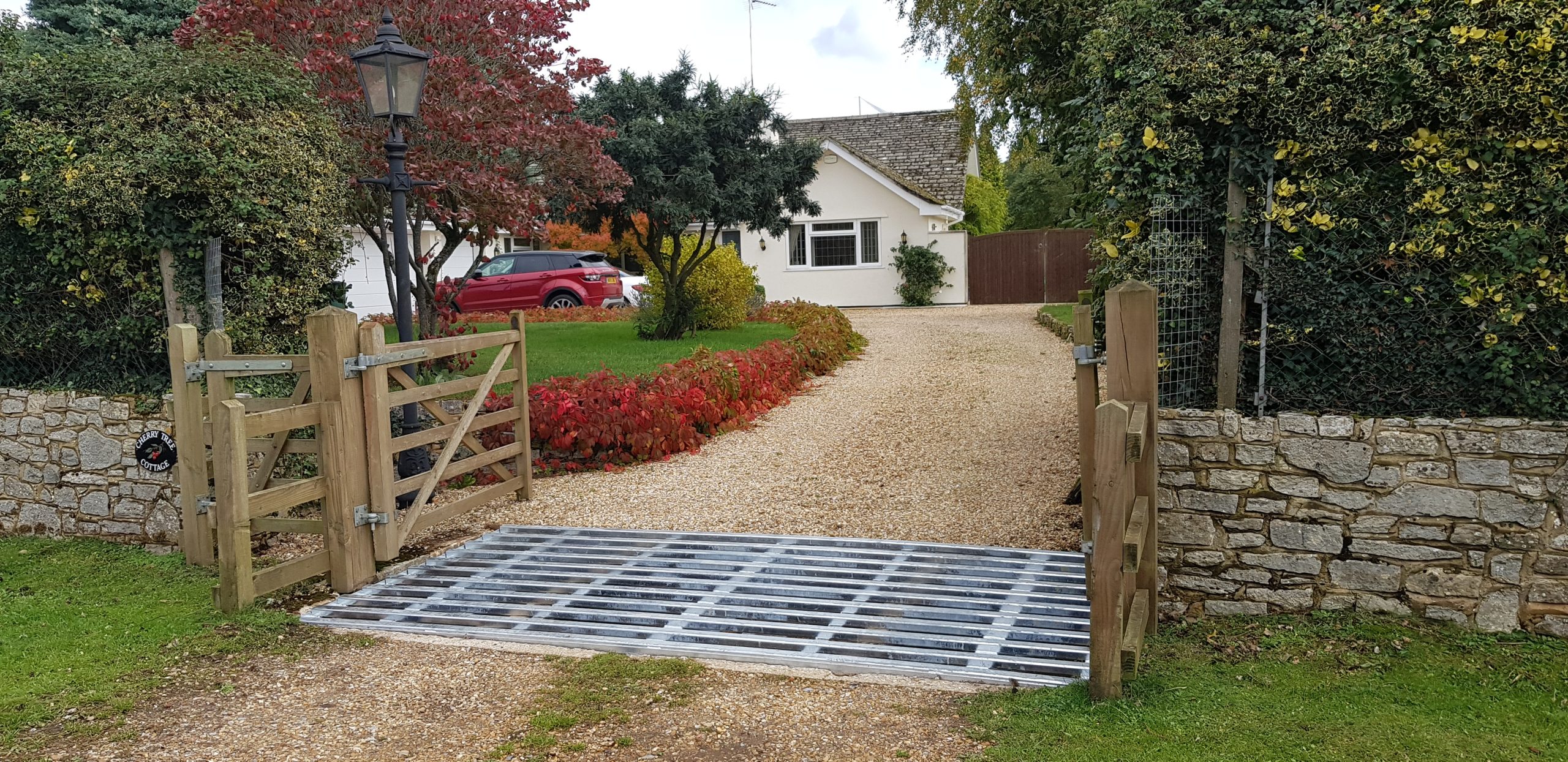 Precast and Bespoke cattle grids
Triangle designs, manufactures, supplies and installs Precast Modular and Bespoke cattle grids.
We manufacture our steel cattle grids at our facility in Hampshire.
Typically, 1 day install
Available in kit form
Can be supplied in 26, 50 or 80 tonne loading
Ideal for domestic, agriculture or forestry
Conforms to BS EN 1991-2 / BS4008 / CE Exc-2
Fully hot dip galvanised or 'natural'
Range of available widths:

10' (3 metre)
12'6" (3,6 metre)
15' (4,6 metre)
Triangle bespoke fabricated deer grids are ideal for Forestry, Estates and Park or Country roads where deer control is essential for road safety. We fabricate to your jump width requirements, set at a minimum 4 metres according to BS (however, this is not considered adequate in practice and 4,6m is recommended for large deer).
We can survey, design and fabricate any bespoke deer grid
Available in steel round tubing, box section or I-beam
Conforms to BS EN 1991-2 / BS4008 / CE Exc-2
All steels fully hot-dip galvanised or 'natural'
Features & Benefits: Bespoke
We can survey, design and fabricate any bespoke grid
Available in steel round tubing, box section or I-beam
Conforms to BS EN 1991-2 / BS4008 / CE Exc-2
All steels fully hot dip galvanised or 'natural'
Available as drop-in or anchored steelwork
Other products:
Reduced noise grids for residential areas
Concrete and grid steels maintenance
Drainage grids
Drainage gratings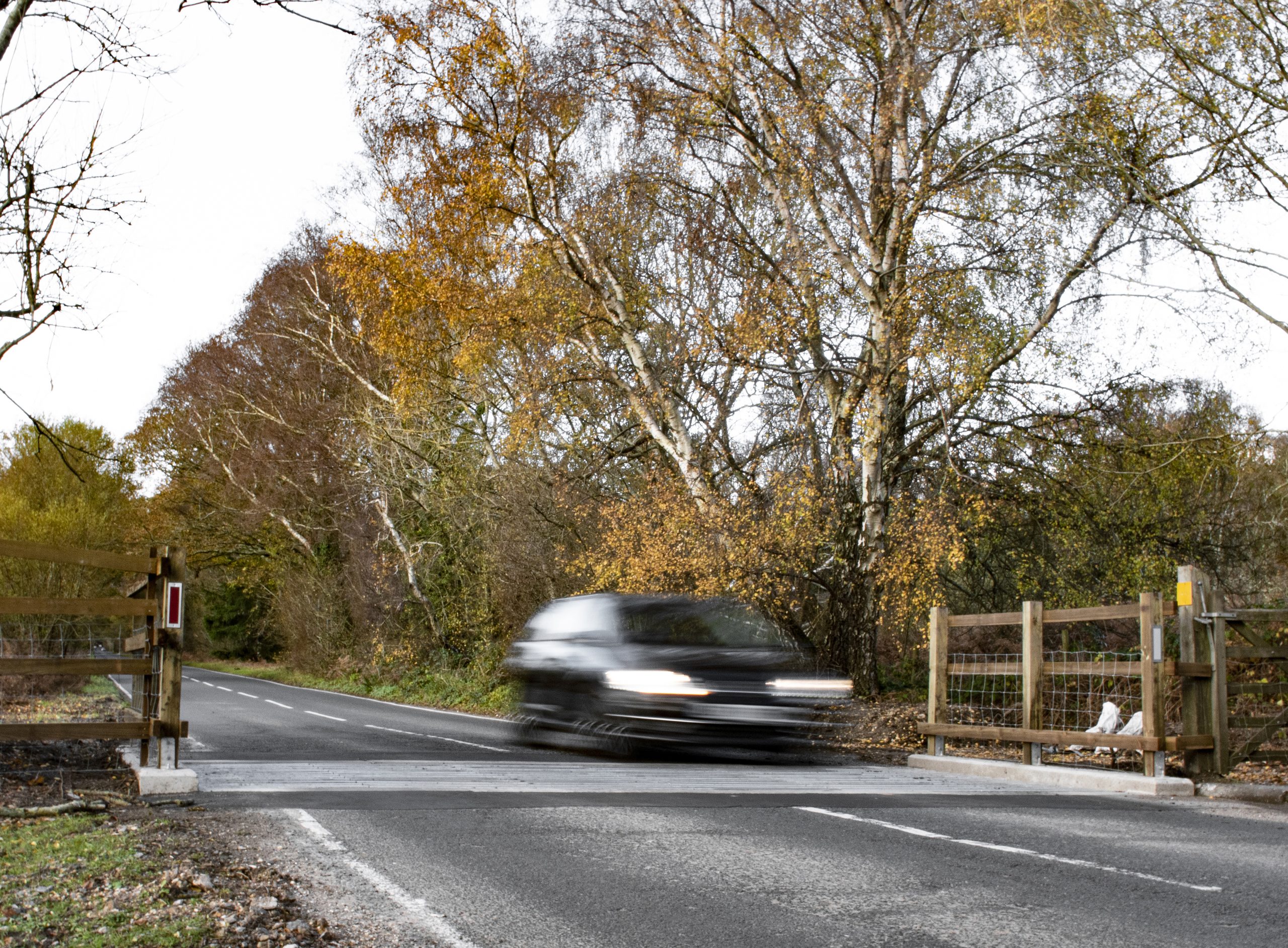 24th March 2023
What are cattle grids used for and how do Triangle's grids get the approval of…