FAQ General
What about Regulations, who makes sure the design, manufacture and installation is fully compliant?
We will. Triangle takes full responsibility with an assigned Project Manager across all sites. We will ensure that every aspect of the construction is fully supervised, checked and approved.
Once the order has been placed, how quickly can we expect installation to begin?
Site surveys, designs and approvals are conducted within one week of the order being placed with Triangle. This allows us to respond quickly and ensure that our Project Manager is familiar with site requirements and specific issues.
How will Triangle ensure that things go according to plan?
Each project is planned, coordinated, and controlled by one Project Manager ensuring that our clients have a single point of contact for all technical, engineering and installation issues.
During the installation, how can I be sure that health and safety measures are being adhered to?
Installation is carried out through a network of experienced and qualified teams. All team members operate to Triangle specific Health and Safety Arrangements and appropriate site safety protocols approved and monitored by our appointed Health and Safety Officer.
Are your operatives fully trained?
Operatives are fully insured and trained to CSCS (Construction Skills Certification Scheme), and qualified to operate specific equipment.
What environmental measures do you take to ensure compliance?
Triangle has specific measures for EA compliance on all sites, including working over water, in the forest, and on highways and meets the requirements of working in areas of sites of special scientific interest (SSSI). Where required Triangle will arrange conservation surveys in areas of suspected habitats.
How do you manage quality control?
Triangle has a documented system in place for ensuring Quality Control at all stages of fabrication and installation.
What facilities do you have for site handling and offloading?
Manual handling is not only a safety issue, but a productivity issue, and Triangle uses specialist lifting equipment to fit the task. For site loading and deliveries, Triangle has invested in 1-tonne Hiab's to manage most tasks and lifting requirements. Cranes and large hiabs are used where these are inadequate.
What facilities do you have for working at height or over water?
Overwater: when working over water Triangle tries to make as small an environmental footprint as possible. Where possible, pontoons are used, or Youngman's boards over smaller streams. Scaffolding can also be used. Triangle has all the necessary specialist safety equipment and procedures in place for working over water.
At Height: Triangle has all the necessary specialist safety equipment and procedures in place for working at height, and has developed unique systems for working over Network Rail.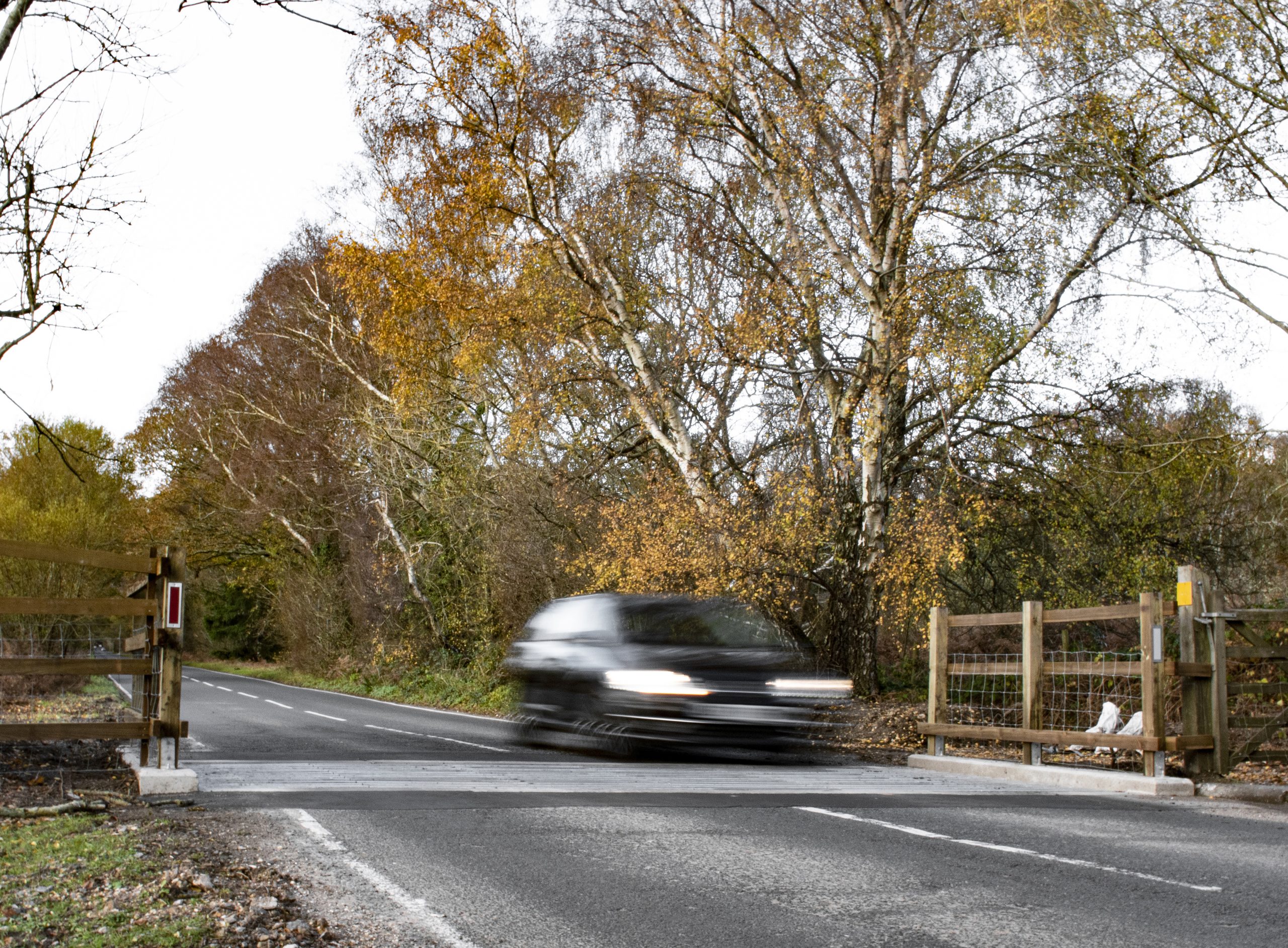 24th March 2023
What are cattle grids used for and how do Triangle's grids get the approval of…